OUR CHRONO FLEX EXPERTISES
At CHRONO Flex we know that the management of a hydraulic flexible hose breakdown is stressful: it disorganizes your teams activities, generates dissatisfaction in your customers, creates delays, even cripples your engagements.
With over 120.000 interventions per year, we also know that the production of a hydraulic flexible device requires particular know-how. It is in fact a specific part, which has a crucial importance on the correct operation of a machine.
This is why our technicians have specific know-how allowing us to answer all your needs related to hydraulic flexible hoses, on all types of machinery and all types of activity.
Many services for your satisfaction!
Our know-how: produce your hydraulic flexible hoses quickly AND well!
An intervention in less than one hour thanks to a single grid all around France
CHRONO Flex is the only company in the hydraulic flexible device repair solutions market to have 300 trucks distributed on the whole French territory. We can therefore intervene everywhere, within reasonable delays, even in the most remote areas.
If your damaged material is on a building site far from your department, it is also the guarantee to be assisted by a technician with similar working methods, who knows your machine thanks to the history of the past interventions, indexed in our internal tool and your Customer Space.
Highly equipped mobile workshops
Our network of intervention vehicles has a permanent stock of 300 meters of flexible hoses and of more than 600 references (parts, connections, pipes, joints…). Each truck is arranged so that all that is necessary to make a custom flexible device is on site:
a manual press
a double crimping machine that allows a custom production or, upon request of flexible hoses with an internal diameter ranging from ¼ to 1′ ¼ (and even up to 2′ in certain regions)
an oxy acetylene station.
a hydraulic oil stock.
The embedded computer system and the geolocalisation of our intervention vehicles allow our Client Relations Centre (located in France, in Saint Herblain) to communicate with you in real time the intervention timing of our technician on your site.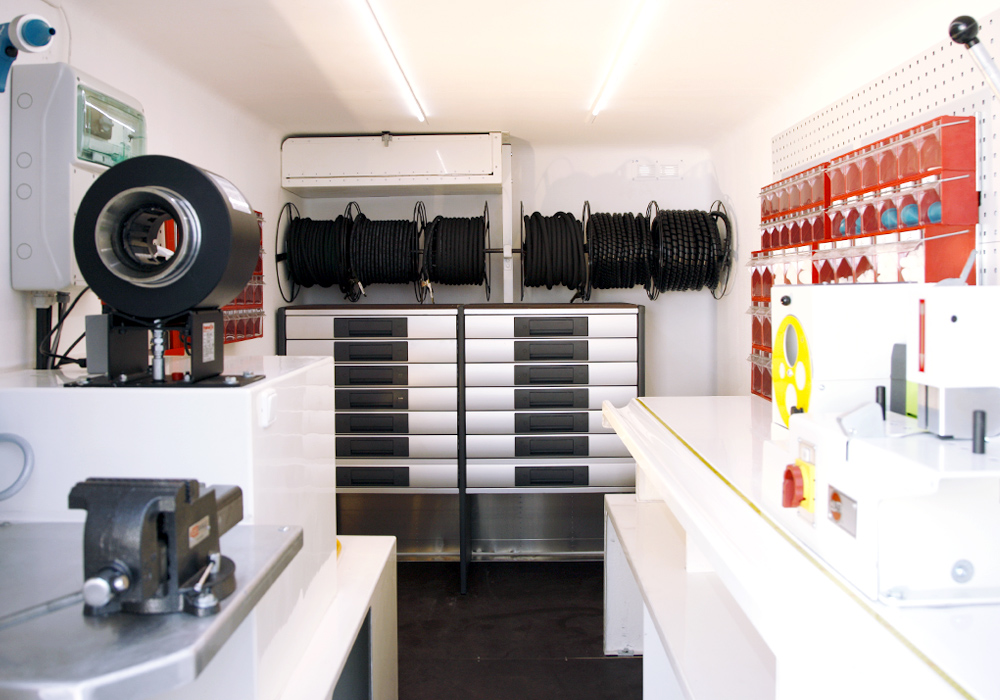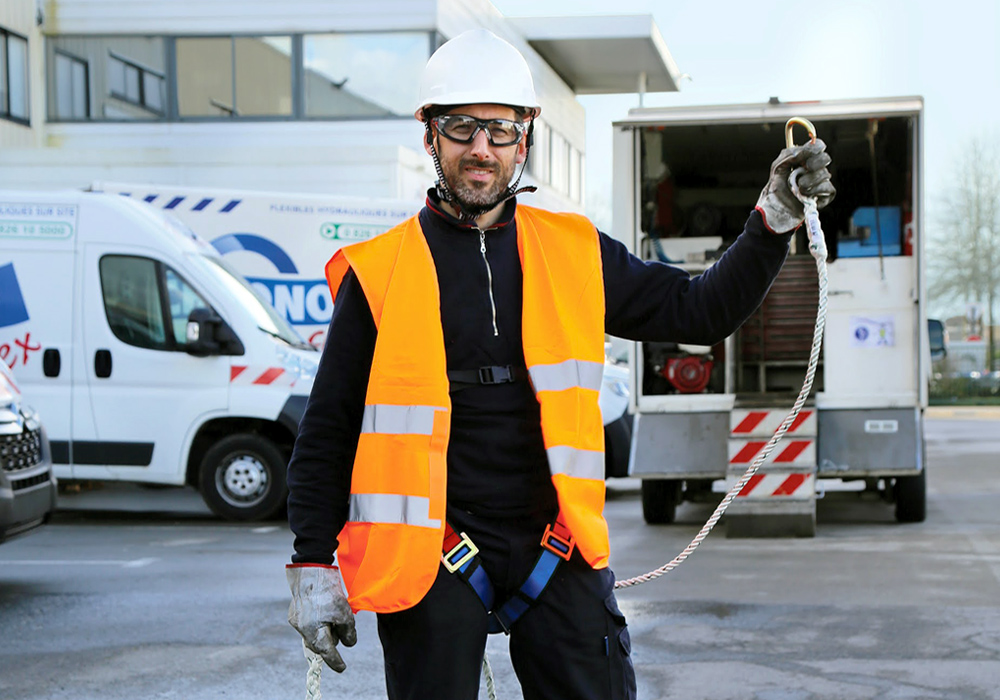 Accompanying you for more serenity!
The trained expert technicians
There is nothing like practice, so we train our team-members over 5 weeks as soon as they arrive.
In the program: class and field training using essential machinery with the realisation of a flexible device equipped to make them experts of crimping, pollution abatement, stripping and encapsulation. Our men are accompanied by experienced trainers who teach them good commercial, technical and security practices.
Thereafter, our technicians are accompanied in their rise in competence by a whole team who is available and constantly bring their expert eyes and their hydraulic know-how on complex interventions.
To facilitate your life in the event of a breakdown, CHRONO Flex set up a management procedure of the effective troubleshooting which aims to simplify everything for you, from taking your need into account to the intervention report.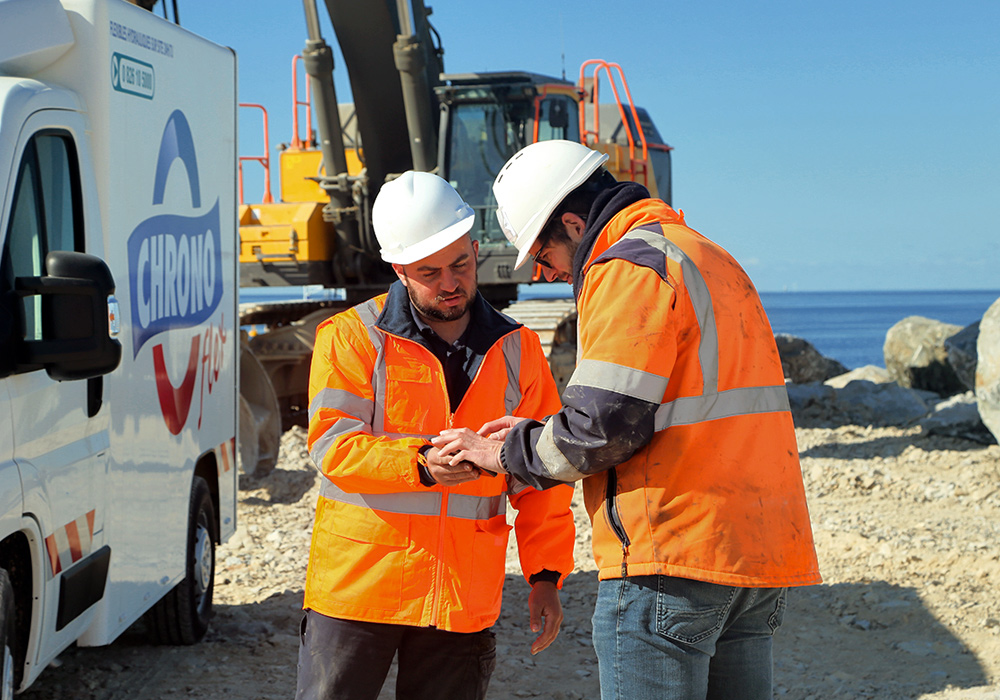 CHRONO Flex is
2 solutions for a better service
Request your on site intervention urgently on the whole French territory 24/7
Become more independent thanks to our complementary services