The container is entirely equipped for the production of hydraulic flexible hoses and renders you independent!
It is not rare to have a building site that lasts several months, even several years. CHRONO Flex offers you a long-term independent solution to answer all your problems with hydraulic flexible hoses: Flex Clinic.
With this work site cabin that is fully equipped and that can be customised,you will be in a position to make your own flexible hoses 24/7 directly on site and completely independently: a true time saver!
Advantages of the Flex Clinic
A mobile workshop, equipped and customised for the production of your flexible hoses independently for a rental cost ranging from 600€ HT/month
Secured flexible device production cell, light, transportable, inalterable and
independent, equipped with quality machines: slicer, stripper, seamer, manual seamer, flexible hose decontamination, furnishings, etc.

While becoming independent for the production of your flexible hoses, you benefit
from the best prices on the parts, pipes and accessories thanks to the specific
CHRONO Flex Parts tariff.
Our Private flex Clinic has 2 advantages:
Fixed: it is at your disposal 24/7, installed on your site, ready to be used by your team-members to guarantee the continuity of your large building sites.
Mobile: does your building site move geographically? The Flex clinic does too! It is equipped with lifting rings at each corner and a forklift passage at the base, it can be transported using a crane, a lifting truck or other handling and lifting gear to be always the nearest possible to your needs and your teams in action.
To become 100 % independent!
Because the flex Clinic must make you independent, our national training referent will give you a formal and practical training of: 2,5 days.


At the end of the formation, we will thus be able to validate the knowledge and the
good control of the standards of the production and replacement of hydraulic flexible hoses by your team-members in order to let you be 100 % independent with this new
solution.


When necessary, we remain at your side to ensure you obtain the best training to take charge of your work site.
The Flex clinic makes you save in autonomy; it also makes you spend less on the tariffs!


While becoming independent for the production of your flexible hoses, you benefit from the best prices on the parts, pipes and accessories thanks to the specific CHRONO Flex Parts tariff.
Beyond the optimisation of your costs, the Flex clinic also answers social and durable development CSR issues. Since it renders you independent, you limit your movements between your building sites and your workshops to repair a hydraulic flexible hose case-by-case.



In addition to the immediate reactivity for the breakdown service and repair of your flexible hoses, you thus limit your carbon footprint on each of your building sites equipped with Flex clinic..
Do you often use the same machines on your building sites, and thus often break the same flexible hoses? The team of CHRONO Flex Plus/Parts analyses your potential consumption on the pipes, hydraulic skirts, ends, connections, and accessories with
you, upstream from the project, in order to foresee the necessary stock to meet your requirements.


Once this stock is determined, it evolves with your consumption according to the management of your maximum/minimum, which you can produce in total independence thanks to the tablet that you will be given or that we will be able to adjust together.


The application CHRONO Flex that is installed on your tablet, will be able to manage restocking automatically, your additional orders, your supply buffers and trace all your consumption.
Independent, optimised, profitable, and the Clinic is also flexible!
Do your requirements relate to one building site? or several? or a long-term installation?


Each requirement has its own solution:
temporary:
– Renting your Flex clinic is the best solution for you!
– We deliver your cell to the site chosen by you, as well as the stock
– Once your building site is completed, the rental stops and we deal with the return of the cell
A very small initial investment and fast profitability starting from 4 flexible hoses
produced in the cabin.
An operational, commercial and technical follow-up is at your disposal to accompany you.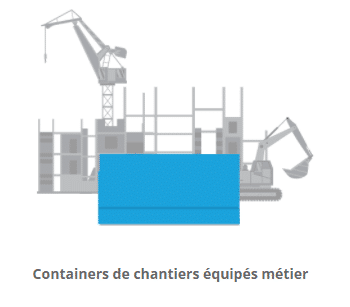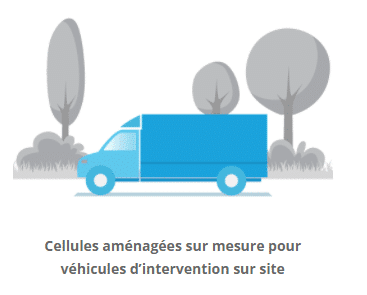 The characteristics of the Flex clinic
ARE YOU INTERESTED?
LEAVE US A MESSAGE AND WE WILL CONTACT YOU
CHRONO Flex is
2 solutions for a better service
Request your on site intervention urgently on the whole French territory 24/7
Become more independent thanks to our complementary services